We Wash Mobile
Ph: 0447 535 445
Email:click here
We Wash Mobile detailing, combining the high quality service customers have come to expect from We Wash U Shop, offering you a hand car wash and detailing service with the convenience of a come to you service. Whether at home or at work, We Wash Mobile detailing has a solution for your car cleanliness needs.
*Servicing the Mornington Peninsula, Frankston and surrounding suburbs.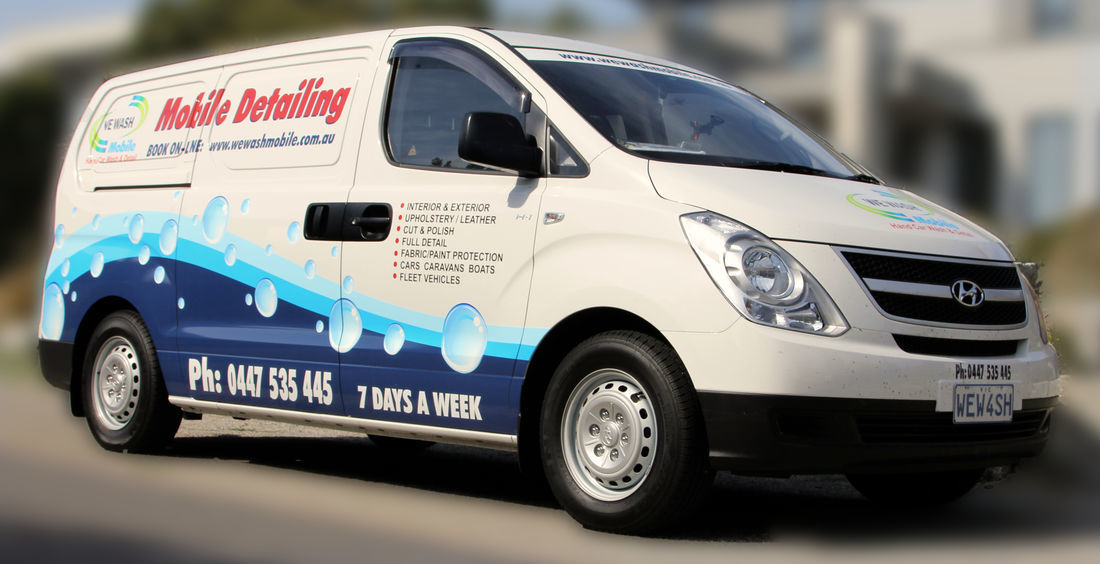 Please note prices below are an approximate guide ONLY.
To get an accurate price please use the "Get Quote" button below.
Discount available for fleet customers and multiple vehicles.
Eftpos and credit card accepted.
To obtain a quote click on the "Get Quote" button below and please complete the details required, please allow between 24-48 hours for reply.
Basic Detail - from $60.00
Hand Wash
Chamois Dry
Tyres Shine
Spray Wax
Interior Wiped & Dusted
Full Vacuum including boot
Windows Cleaned
Air freshener
Paper Fragrance
Dash & Vinyl Rejuvenator
Standard Detail – from $90.00
Hand Wash
Chamois Dry
Tyres Shine
Spray Wax
Interior Wiped & Dusted
Full Vacuum including boot
Windows Cleaned
Air Freshener
Paper Fragrance
Dash & Vinyl Rejuvenator
Hand Polish
Mini Detail – from $190.00
Hand Wash
Chamois Dry
Tyres Shine
Spray Wax
Interior Wiped & Dusted
Full Vacuum including boot
Windows Cleaned
Air Freshener
Paper Fragrance
Dash & Vinyl Rejuvenator
Hand Polish
Full Upholstery Steam Clean OR
Leather Conditioner
Full Detail – from $350.00
Hand Wash
Chamois Dry
Tyres Shine
Spray Wax
Interior Wiped & Dusted
Full Vacuum including boot
Windows Cleaned
Air Freshener
Paper Fragrance
Dash & Vinyl Rejuvenator
Hand Polish
Cut & Polish
Leather Conditioner
Full Upholstery Steam Clean
Engine Bay Clean