We Wash Mobile
Ph: 0447 535 445
Email:click here
We Wash Mobile detailing, combining the high quality service customers have come to expect from We Wash U Shop, offering you a hand car wash and detailing service with the convenience of a come to you service. Whether at home or at work, We Wash Mobile detailing has a solution for your car cleanliness needs.
*Servicing the Mornington Peninsula, Frankston and surrounding suburbs.
To obtain a quote click on the "Get Quote" button below and please complete the details required, please allow between 24-48 hours for reply.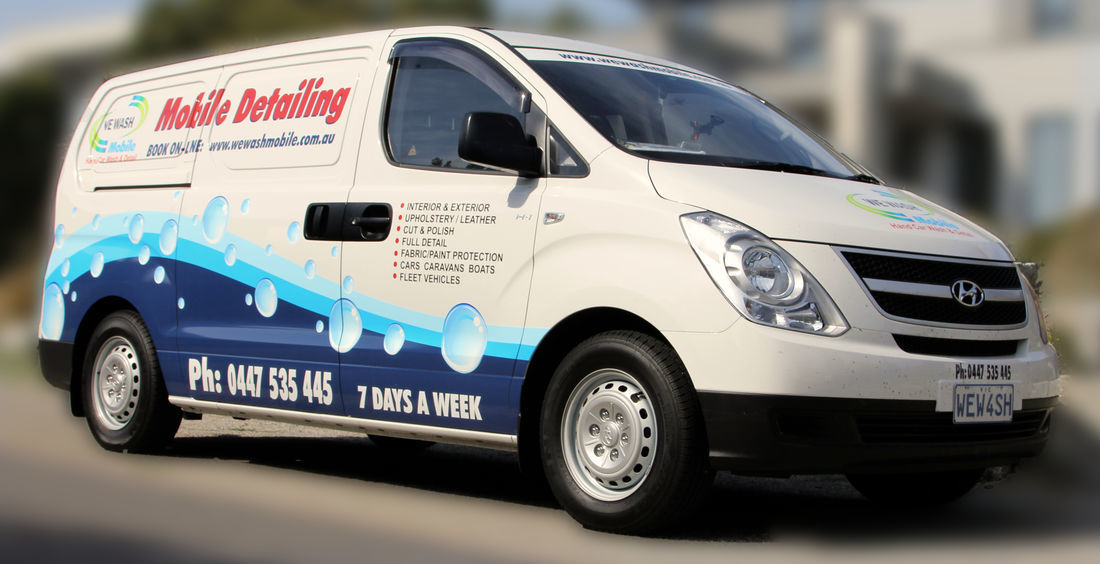 Discount available for fleet customers and multiple vehicles.
Eftpos and credit card accepted.
Basic Detail - from $60.00
Hand Wash
Chamois Dry
Tyres Shine
Spray Wax
Interior Wiped & Dusted
Full Vacuum including boot
Windows Cleaned
Air freshener
Paper Fragrance
Dash & Vinyl Rejuvenator
Standard Detail – from $90.00
Hand Wash
Chamois Dry
Tyres Shine
Spray Wax
Interior Wiped & Dusted
Full Vacuum including boot
Windows Cleaned
Air Freshener
Paper Fragrance
Dash & Vinyl Rejuvenator
Hand Polish
Mini Detail – from $190.00
Hand Wash
Chamois Dry
Tyres Shine
Spray Wax
Interior Wiped & Dusted
Full Vacuum including boot
Windows Cleaned
Air Freshener
Paper Fragrance
Dash & Vinyl Rejuvenator
Hand Polish
Full Upholstery Steam Clean OR
Leather Conditioner
Full Detail – from $350.00
Hand Wash
Chamois Dry
Tyres Shine
Spray Wax
Interior Wiped & Dusted
Full Vacuum including boot
Windows Cleaned
Air Freshener
Paper Fragrance
Dash & Vinyl Rejuvenator
Hand Polish
Cut & Polish
Leather Conditioner
Full Upholstery Steam Clean
Engine Bay Clean